Laparoscopic, Bariatric & General Surgeon
M.B. B.S., FRACS, FRCS (Glas.)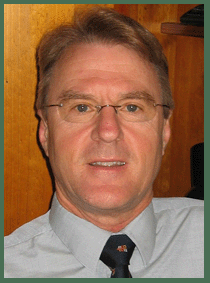 Dr. Chris Couch is a Specialist Surgeon with a particular interest and expertise in Laparoscopic and Bariatric (Obesity) Surgery. His undergraduate
degree was obtained from the University of N.S.W. Postgraduate training was undertaken in Perth, Western Australia and in the United Kingdom.
Dr. Couch's surgical practice is mainly focused on the Laparoscopic management of Obesity, Biliary (GallStone) Disease, Hernias & Gastro Oesophageal Reflux Disease. He currently operates at Peel Health Campus, St John of God Hospital (Murdoch) and at Waikiki Private Hospital (Rockingham).
University of New South Wales, Sydney Australia.
Fellow of the Royal Australasian College of Surgeons FRACS 1986
Fellow of the Royal College of Surgeons, Glasgow FRCS (Glas) 1986
Laparoscopic Surgery for Obesity-Hernias-Biliary (Gallstones) Disease-Gastro-Oesophageal Reflux
Private Hospital Visiting Rights
Peel Health Campus
St. John of God Murdoch Hospital
Waikiki Private Hospital
Bachelor of Medicine and Bachelor of Surgery M.B.B.S.,(N.S.W.) 1977
Medical Board of Australia
Royal Australia College of Surgeons RACS
Obesity Surgery Society of Australia & New Zealand OSSANZ
LaparoscopicSurgery for:
Obesity
Biliary (Gall Stone) Disease
Hernias
Gastro-Oesophageal Reflux Disease
Abdominoplasty (Tummy Tuck)
Carpal Tunnel Release
Vasectomy